Serwaa Amihere humiliates an NPP top politician on Live TV
Serwaa Amihere humiliates an NPP top politician on Live TV
The Election Countdown for 2020 is fast approaching with 83 days more to go.
Ghanaians will decide among 26 presidential candidates on who to entrust the leadership of this country into.
But among these 26 candidates, it is clear that the battle line is drawn between only two of them, thus President Akuffo Addo and Former president John Mahama.
A very interesting Elections we have at hand this year. Both candidates had the opportunity to lead this country for at least four years and their records in government will also count a lot.
Some people are going to use their records in government to vote whiles others may also prefer to vote base on their policies.
One of the records upon which the John Mahama Administration was kicked out during the 2016 Elections was based on corruption scandals that happened in his Government.
Infact, the NPP by then really used it against the NDC and then branded themselves as people who are Anti corrupt.
Ghanaians therefore gave the NPP a chance to rule this country and the story about corruption seems to be worse than before.
Despite introducing the Office of the special prosecutor who is supposed to help fight corruption, is been almost four years and there have been series of corruption scandals under this Government but the Special prosecutor, Martin Amidu is yet to even prosecute one person all this while.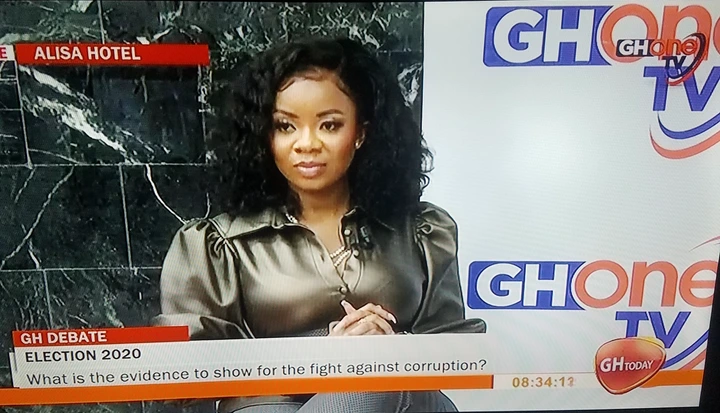 Earlier this morning on GHone TV, Serwaa Amihere hosted a debate in Alisa Hotel to interact with reps from NDC and NPP on the fight against corruptions.
It was an interesting debate though but it seems the National communications director of the NPP, Yaw Boabeng Asamoa was biting about the bush in answering questions post to him on the fight against corruption.
Serwaa Amihere was not too happy about it and challenge Yaw Boabeng to answer the questions straight forward.
"Am surprised you can't answer my questions"
She stated.
She urged him to answer the questions and stop biting about the bush.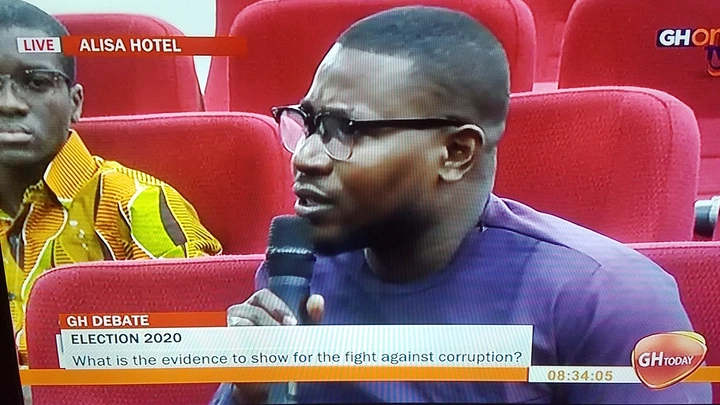 There were questions on the BOST Scandal, PDS, Kroll and many more.
We need to hold our leaders accountable in the fight against corruption.
Share your thoughts and FOLLOW for more.